Want to replace missing or damaged teeth? Full or partial dentures could be an option. Read on to learn more about how dentures can give you a radiant, confident smile.
Request An Appointment

High Quality, Expertly Crafted Dentures
If you have more than a few missing teeth, or your remaining teeth are in poor health, your dentist may recommend dentures. Dentures have a variety of benefits, including improving the quality of life for many patients by allowing them to confidently chew and smile.
At Carolina Oaks Dental Care, we offer full and partial dentures to help restore function and appearance after tooth loss. Our team wants to make sure you have the most comfortable and beautiful smile, and we'll work with you to help you achieve it.
While most people are familiar with dentures, they may not understand how they work. Dentures are removable dental appliances that are used to take the place of a full arch of missing teeth.
The dentures serve many important purposes, including:
Providing support to facial muscles.
Applying pressure to your jaw bone to keep the bone intact.
Assist with chewing and eating food.
Allow you to speak more clearly.
Create a natural and healthy looking smile.
Losing your teeth can be challenging and uncomfortable. While transitioning to dentures can be difficult, your quality of life will greatly improve. Our team of professionals will help you make the adjustments needed to fully enjoy your new smile.
Dentures are fabricated from impressions and records made of your jaw and mouth. A model of your dental arches is generated and serves as the base for the fabrication of your dentures. Several office visits are required throughout the process to ensure that the final dentures look and feel great.
In the case of full dentures, an acrylic foundation rests on your gums. The base is made to look like your gums appear natural. Lower dentures will have a horseshoe appearance to allow comfortable space for your tongue. Upper dentures will have a plate that covers the roof of your mouth.
Our staff will work patiently and carefully with you to show you how to put in your dentures. They will provide materials and guides to help you care for them. We will work with you to be sure you are completely informed about the use and care of your dentures.
After you get used to wearing them, your dentures will take the place of your missing teeth. They will appear natural and help you with daily activities, especially with chewing food and speaking.
How Long Do Dentures Last?
When they have been properly designed, implemented and cared for, dentures can last anywhere from 5 to 10 years.
Over time, your gums change and the denture teeth will wear. To maintain your oral health and the function of your dentures, they will need to be repaired or replaced occasionally.
Adjusting to Dentures
Wearing dentures is a big change for many patients. At first, your dentures can feel different and awkward. Our compassionate staff will patiently work with you while you get acclimated to your appliance. While it might take some time to adjust to your new dentures, it will be well worth it when you're able to reap the benefits.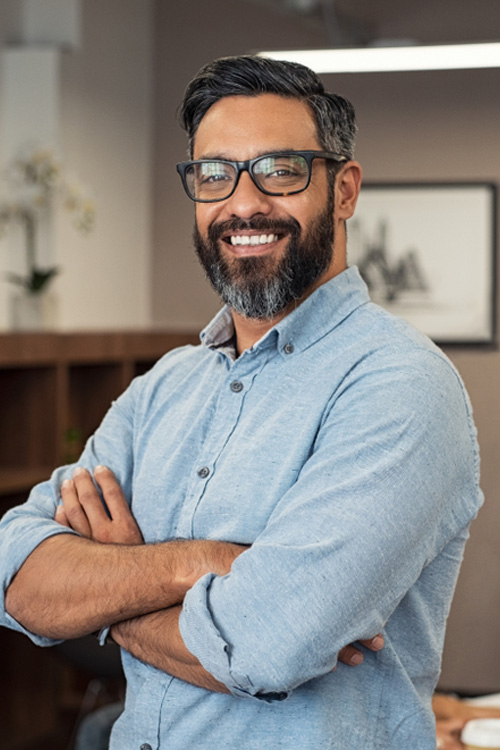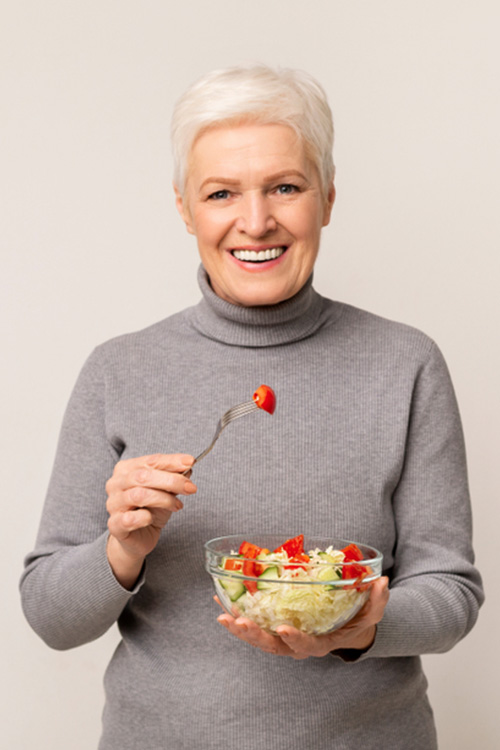 Caring for and Cleaning Your Dentures
To perform properly, dentures need to be cleaned and cared for in specific ways. Your experienced and trusted dentist in Travelers Rest, SC will show you how to care for and clean your dentures. Some things to remember when cleaning your dentures are:
Never use bleach. Besides being potentially hazardous, bleach will destroy the natural look of your dentures.
Rinse carefully, on a soft surface, with warm water after every meal.
Never let your dentures dry out. Keep them stored in water or denture rinsing solution.
Never boil your dentures, or use boiling or hot water on them. The heat can warp and damage your dentures.
Brush your dentures with a denture paste, not toothpaste. Toothpaste is too harsh for dentures and can be abrasive. Also use a soft brush.
Brush your gums, palate, and tongue every morning before you insert your dentures. This removes plaque from the surface.
Be kind to your dentures and they will last you a long time.