Professional teeth whitening can give you the bright, white smile you've been dreaming of and the confidence that comes with it.
Request An Appointment

Dramatically Whiter Teeth in Just One Visit
A nice, bright smile really builds up your confidence. However, keeping your teeth looking vibrant and clean can be difficult in today's busy world. You can often feel like you never have a moment to take care of discoloration or stains.
The friendly, experienced team at Carolina Oaks Dental Care has a solution. We offer efficient, effective teeth whitening in Travelers Rest, SC. You can say goodbye to stains and get long-lasting, stunning results with a single treatment.
How Do Teeth Become Stained and Dull?
Every person's smile is different. Over time, teeth will naturally become duller or stained due to many factors from age, to things we eat or drink.
The thin layer called pellicle that lies on top of our enamel naturally picks up stains. Food and liquids that add stains to teeth include:
Tea
Sodas
Wines
Berries
Citric Juices and Foods
Coffee
These stains are extrinsic stains because they occur on the outside of the tooth. Teeth can also be stained intrinsically or on the inside. Intrinsic stains occur because of decay or disease inside the tooth.
Don't worry, even intrinsic stains can be treated through professional teeth whitening. Our dentists offer different options for whitening your teeth for both intrinsic and extrinsic stains.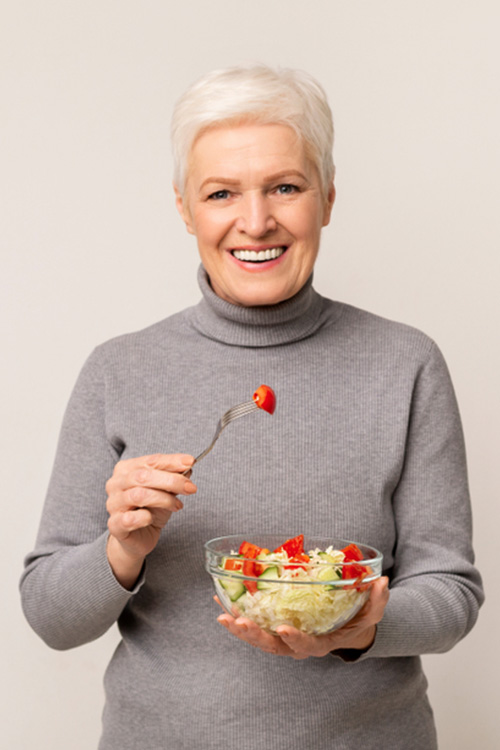 Is Teeth Whitening for Everyone?
While most patients are excellent candidates for teeth whitening, there are a few exceptions. These include people who have the following :
Cavities
If you have any cavities, your trusted dentist in Travelers Rest, SC will need to be sure they are filled before the whitening process. Allowing the whitening agents into the cavity will cause discomfort and sensitivity issues.
Ceramic and porcelain veneers
Both ceramic and porcelain veneers do not bleach or change in shade. If you choose to have teeth whitening, you might need to have some dental restorations replaced.
Receding Gum Line
Whitening your teeth will not change the color of exposed roots.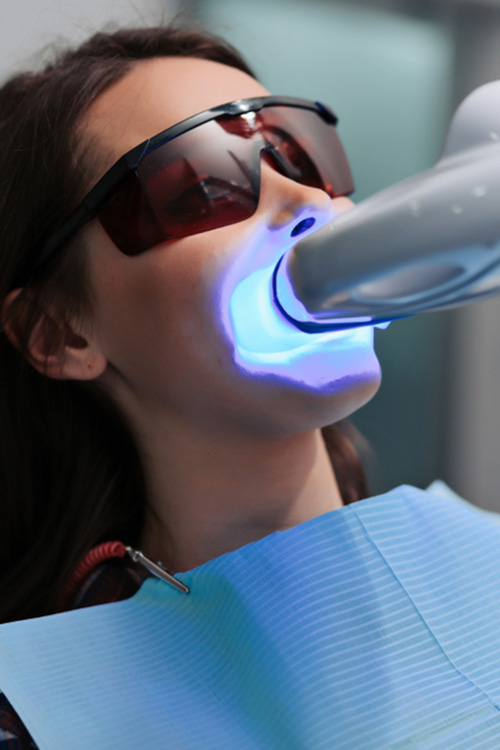 Professional Teeth Whitening Brings Results
While there are teeth whitening products available over the counter, they don't come close to the comfort and long-lasting effects of professional whiteners.
Over-the-counter teeth whitening products aren't individually created for the patient. The trays can be loose, uncomfortable and lead to sensitivity issues. Some over-the-counter whiteners can even be too strong and cause damage to your teeth. The best option is always professional teeth whitening by your experienced dentist in Travelers Rest, SC.
The team at Carolina Oaks Dental Care provides teeth whitening treatments that safely and effectively remove even deeper-set stains. During your treatment, a team member will watch the process closely to make sure you achieve the desired shade of white for a brighter, more vibrant smile. It doesn't get much more custom than that.