Your Brightest Smile
Will Bring You The Brightest Day
If you're looking for a trusted and dependable dentist in Travelers Rest, SC, your search is over. The friendly staff at Carolina Oaks Dental Care provides comprehensive dental care for patients of all ages. We ensure that you and your family will feel completely relaxed and welcomed as your comfort and dental health are our top priorities. Our experienced staff is ready to provide answers to all of your dental care questions and are happy to help you with any dental issues you may be experiencing. You can trust us with any of your dental health needs.
Carolina Oaks Dental Care of Travelers Rest
Your brightest, healthiest smile is our main goal
No matter if you're coming in for a regular dental exam or if you've been experiencing a toothache or other discomfort, we're here for you. Just call our Travelers Rest, SC dental professionals to get your appointment scheduled today.
About Us
Meet Dr. Layne
Dr. Thomas Layne III D.D.S.
For Dr. Thomas Layne, our patients are like family. During his 36 years of practicing dentistry, he has been passionate and excited about nurturing self-esteem by improving smiles and restoring function to our patients' dentition. Dr. Layne has dedicated his entire career to providing the highest level of quality and compassionate dental care to each of our patients.
He considers himself lucky to work with a team that has the unique ability to make our patients feel at ease through vibrant and caring personalities. Always ready to listen, Dr. Layne enjoys making a difference in each patient's life by providing educational tools for prevention of dental disease, resulting in improved systemic health.
Education and continuing education
Dr. Layne, who earned his Doctorate of Dental Surgery at West Virginia University in 1979, is a member of numerous dental organizations. He continually educates himself on the newest technology and modalities in dentistry in order to ensure that each patient receives the most current dental treatment options.
Professional affiliations
American Dental Association
Pierre Fauchard Academy
Fellow in Academy of General Dentistry
West Virginia Board of Dental Examiners, past president and ten-year member
Outside the office
Dr. Layne is married to Dr. Dawn Myers Layne. They married in 1977 while in dental school and are the proud parents of three children, Ryan, Evan, and Vaughn. Vaughn followed in her parents' footsteps and is a full time dentist at our Anderson location.
In his spare time, Dr. Layne likes to spend time with his family, which also includes his four-legged and furry children, Lucy and Lincoln (golden doodles) and Annie, a Maltese. He enjoys fishing, golfing, traveling to visit his children, and reading.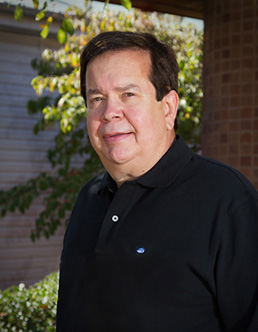 Client Testimonials
They are happy and have
the brightest smile
"The staff in this office is very friendly. They take good care of me
and get me back quickly every time I go in for an appointment.
Dr. Workman is wonderful. He is such a great dentist who always
takes the time to make sure that my teeth and me are taken good
care of! I would recommend this office and dentist to everyone! "
Amber W
"Great dentist office in awesome location…staff is extremely nice, professional, and accommodating. Would definitely recommend this office to anyone looking for a new dentist."
Mike W
"I am so happy I decided to pick Carolina Oaks as my new Dentist! They are so friendly. If you need a new dentist, go here! You won't regret it!"
Lauren G
"I was very impressed with how friendly and helpful everyone was. I love the location, its very convenient to where I work so making it very easy to visit during my lunch hour. Just a great experience, would definitely recommend"
Scott M
"After moving around the country the last few years I am embarrassed to admit making time for dentist appointments was not a high priority. I went in for a check up and cleaning today and they made me feel very comfortable and welcome. My cleaning was more than a bit over due and I was expecting to be very sore after. Just the opposite, she was very gentle and understating of my procrastination. I made my next appointments with no hesitation. Pleasant experience and that says a lot when it refers to a dentist appointment"
Michele Z.
"Couldn't be happier! The staff are so friendly and personable; appointments are quick yet thorough. The best service I've ever received at a dentist office."
Jenni C.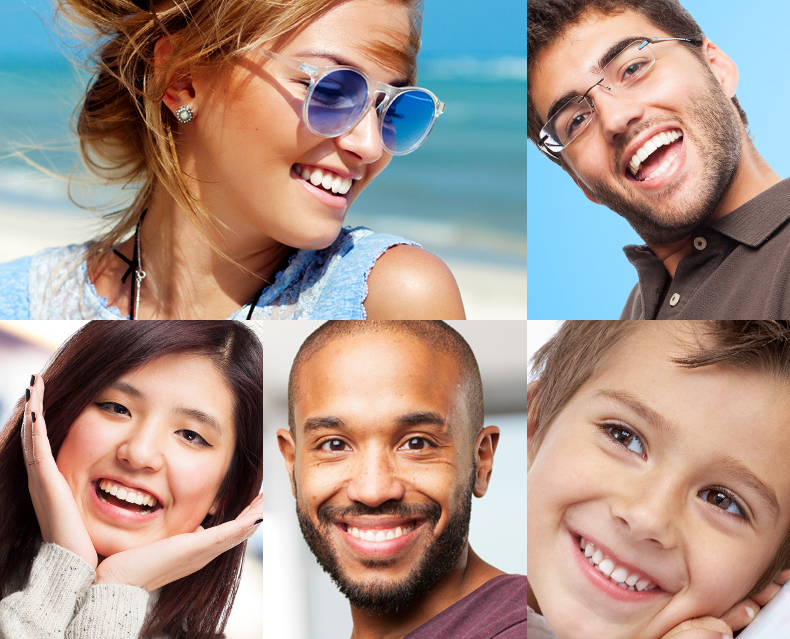 Providing Dependable Dental Services in Travelers Rest, SC
Carolina Oaks Dental Care offers exceptional dental care with a gentle, patient-focused approach and convenient locations. We know seeing the dentist can be difficult for many people, so we strive to make it easy and comfortable for all of our patients.  With efficient and dependable care in a comfortable and enjoyable setting, you'll look forward to your visits.  Call us today at 864-836-8416 to schedule your appointment and we will ensure that you leave with a smile every time.
The Carolina Oaks Travelers Rest, SC location is on South Main Street between Leopard Forest Coffeehouse and Martha's Hardware
23 South Main Street
Travelers Rest, SC 29690
Phone : (864) 836-8416
Email : travelersrest@nullcarolina-oaks.com
Business Hours
Monday – Thursday
8:30am – 1:00pm
2:00pm – 5:00pm
Carolina Oaks of Travelers Rest