A Brighter Smile For Brighter Days
If you're looking for a trusted, experienced dentist in Travelers Rest, SC, the search is over. The knowledgeable, friendly team at Carolina Oaks Dental Care offers exceptional, comprehensive dentistry for the entire family.
Request An Appointment

Carolina Oaks Dental Care of Travelers Rest
Achieving Your Healthiest Smile is Our Main Goal
At our dentist-owned and led practice, we offer high quality, full-service dental care from our family to yours. Of course, your dental health and safety are top priorities, but so is your comfort. That's why every aspect of our practice was designed with patient experience in mind. Our compassionate team combines a gentle approach, expertise and modern technology to make achieving excellent oral health painless and stress-free. Whether you need a routine exam or complex care, call our office to schedule an appointment with a Travelers Rest, SC dentist today!
Learn About Teeth Whitening
Say goodbye to set-in stains and get dramatic, dazzling results in just one visit with professional teeth whitening.
Learn About Dental Implants
Dental implants will help you chew, speak and smile with confidence. They're a natural-looking, lasting way to replace one or more missing teeth.
Learn About Dental Services
With expert general, restorative, implant and cosmetic dentistry, as well as emergency care, our team is here for you when you need it.
Dr. Adam Benjamin Coleman, DMD
Dr. Coleman attended the University of South Carolina where he completed his undergraduate degree. In 2016, he earned his doctoral degree at the Dental College of Georgia, where he furthered his dental education by completing a general practice residency in Augusta, GA. He spent another year in Augusta where he worked as an associate before relocating to Greenville, SC in 2018.
Originally from Lake City, South Carolina, Dr. Coleman follows in the footsteps of his father and older sister, as they are both dentists as well. Adam is happily married to his wife, Abbie. Together they share the love of their Cocker Spaniel puppy, Piper. In his free time Dr. Coleman enjoys playing golf and basketball, engaging in any activity in or on the water, and rooting for the University of South Carolina Gamecocks!
Dr. Coleman is excited to have the opportunity to provide outstanding dental care to the patients in Travelers Rest. He is looking forward to building long-lasting relationships with his patients, ensuring that they always leave the office wearing a smile!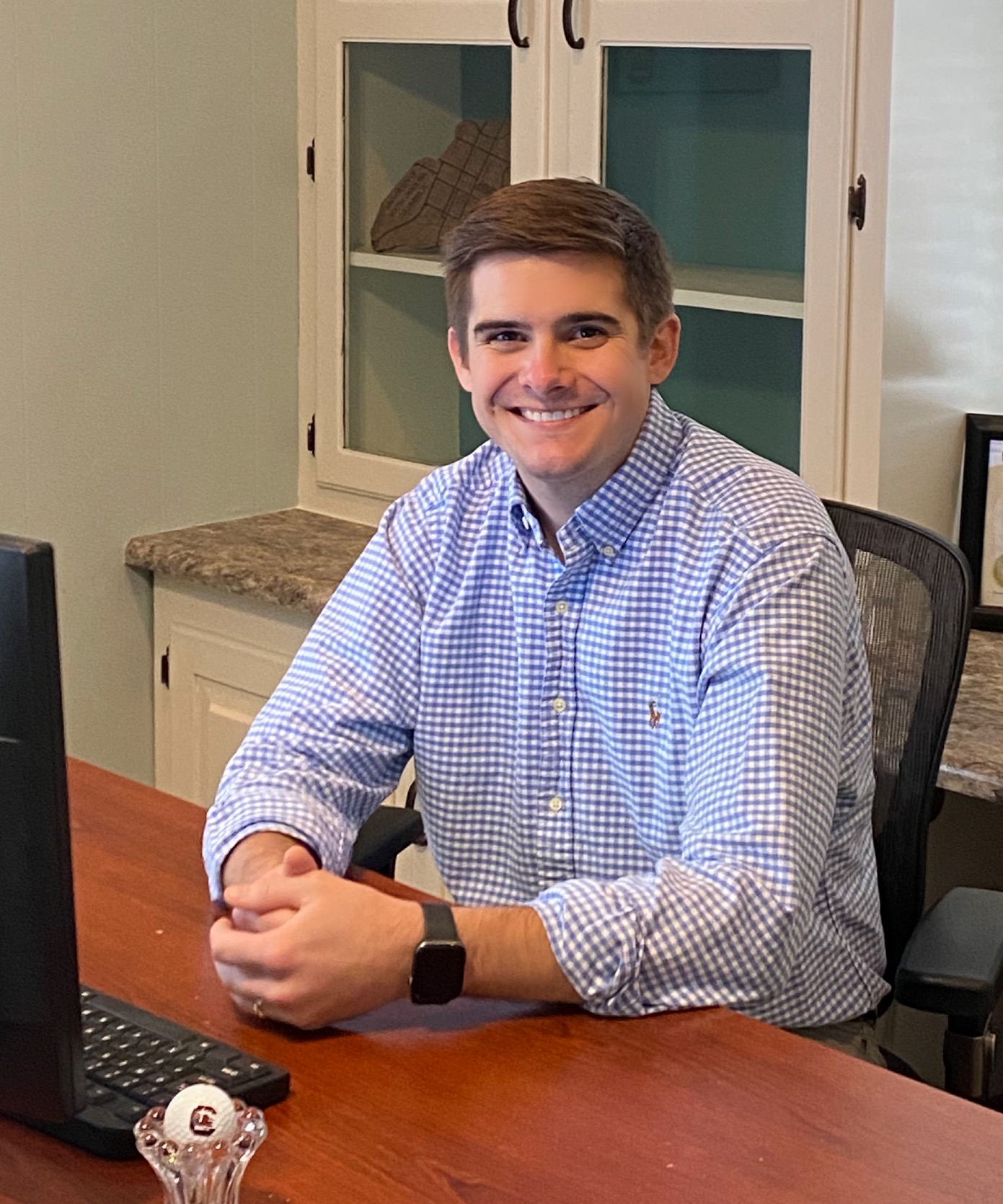 Providing Dependable Dental Services in Travelers Rest, SC
Carolina Oaks Dental Care offers exceptional dental care with a gentle, patient-focused approach and convenient locations. We know seeing the dentist can be difficult for many people, so we strive to make it easy and comfortable for all of our patients. With efficient and dependable care in a comfortable and enjoyable setting, you'll look forward to your visits. Call us today at 864-836-8416 to schedule your appointment and we will ensure that you leave with a smile every time.
Request An Appointment
Rave Reviews From Our Happy Patients
"The staff in this office is very friendly. They take good care of me and get me
back quickly every time I go in for an appointment. Dr. Workman is wonderful. He is such a great dentist who always takes the time to make sure that my teeth and me are taken good care of! I would recommend this office and dentist to everyone!"

Amber W
"Great dentist office in awesome location…staff is extremely nice, professional, and accommodating. Would definitely recommend this office to anyone looking for a new dentist."

Mike W
"I am so happy I decided to pick Carolina Oaks as my new Dentist! They are so friendly. If you need a new dentist, go here! You won't regret it!"

Lauren G
"I was very impressed with how friendly and helpful everyone was. I love the location, its very convenient to where I work so making it very easy to visit during my lunch hour. Just a great experience, would definitely recommend."

Scott M
"After moving around the country the last few years I am embarrassed to admit making time for dentist appointments was not a high priority. I went in for a check up and cleaning today and they made me feel very comfortable and welcome. My cleaning was more than a bit over due and I was expecting to be very sore after. Just the opposite, she was very gentle and understating of my procrastination. I made my next appointments with no hesitation. Pleasant experience and that says a lot when it refers to a dentist appointment."

Michele Z
"Couldn't be happier! The staff are so friendly and personable; appointments are quick yet thorough. The best service I've ever received at a dentist office."

Jenni C